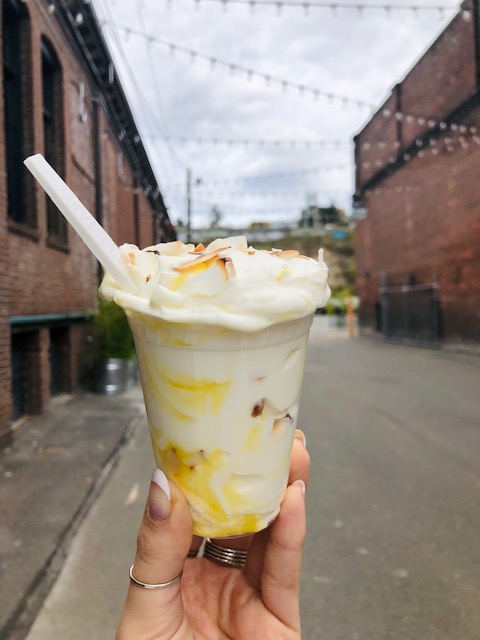 Starting in October, we partnered with Seattle restaurant, Musang, to bring you a new flavor to try at our Seattle scoop shops: Musang Jackfruit and Pandan!
This limited edition flavor was inspired by Filipina-American founder of Musang Restaurant, Chef Melissa Miranda.  While Pandan and Jackfruit are familiar essentials in Filipinx kitchens, we are so excited to feature these flavors for the very first time in our own kitchen!  Musang Jackfruit and Pandan features a nutty pandan puree mixed with sweet jackfruit (like apple and banana mixed together!), paired with our handcrafted yogurt, and topped with toasted coconut.
Here at Ellenos, we believe that handcrafted food has the power to bring people together to nourish communities and change the word, and we believe that Musang is doing just that through their Community Kitchen program. Musang Community Kitchen operates from Seattle's very own Beacon Hill.
Chef Melissa shares, "Our Community Kitchen was born at the start of the Covid-19 pandemic as we saw a serious need to feed our community. Although times have changed since March 2020, we are still operating our Community Kitchen every week in service of many organizations and individuals in this city." Feeding our community and neighbors on a no questions basis, Musang Community Kitchen makes as many as 500 meals each week, free of charge to those in need.
One meal at a time, Musang Community Kitchen is making a positive impact within our Seattle community, so we are so excited to support them through a new limited edition flavor, Musang Jackfruit and Pandan. A portion of the proceeds will be donated to support Musang Community Kitchen, and you can find it at our scoop shops through the end of November. We hope to see you soon!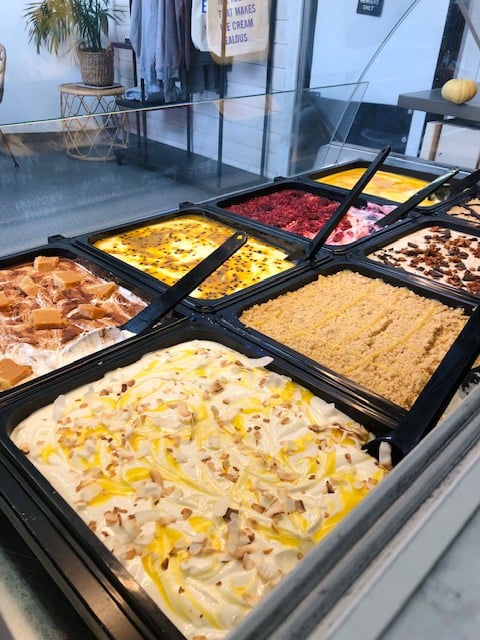 You May Also Enjoy Reading: