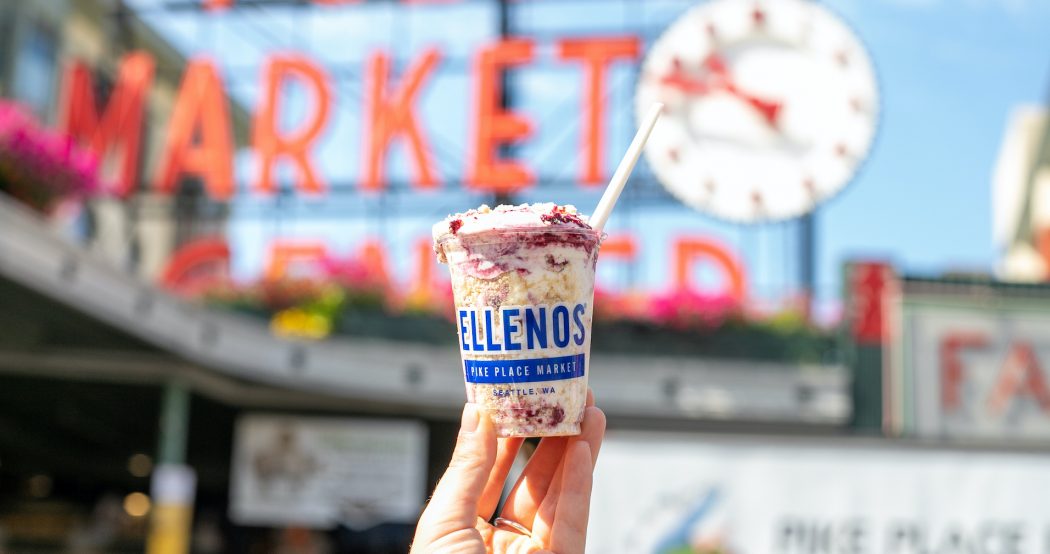 Summer 2021 marks our 8th year scooping Ellenos in Pike Place Market, so we thought it would be fun to share a little bit more of the story of how we got here!
A Flight Attendant Walks Into a Yogurt Bar…
Our story starts in Australia, where father and son team, Con and Alex, were making their family's handcrafted Greek yogurt. When fellow yogurt-enthusiast and flight attendant, Yvonne Klein, discovered their yogurt during layovers, she quickly became obsessed. Yes, obsessed. With yogurt. In fact, she loved the Apostolopoulos' yogurt so much, she stockpiled it every time her flights landed in Australia. She brought the yogurt back in coolers, sharing it with her husband (Bob), her friends, and pretty much anyone else who would listen or give it a try.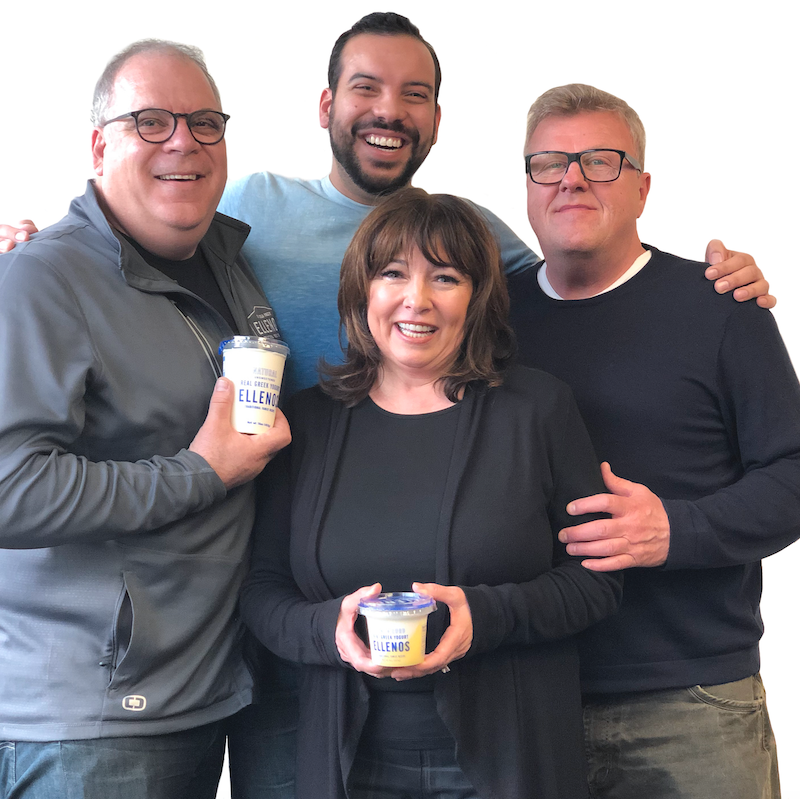 By this point, Yvonne was determined to find a way to bring this yogurt to America. She believed that everyone deserved the chance to try this delicious yogurt, and that there was nothing like it here in the States…so she and Bob hatched a plan.
A few years prior, the Kleins had purchased Corner Produce – the iconic produce stand at the corner of Pike Place and Pike Street at Pike Place Market. They knew this was the perfect place to start a new food company built on fresh, local ingredients, a handcrafted product, and bold, fruit-forward flavors. It took a few trips back and forth to Australia, and a few years of convincing, but eventually, Con and Alex decided to pack their bags, leave behind their successful dairy business in Australia, and give this new challenge a try in the US.
"You know, I'm a challenge-driven person," says Con, "and when the challenge is gone from something, I look for a challenge somewhere else. So, I went, yeah, let's go do this thing."
And "do this thing" they did – after years of Bob and Yvonne's persuading and planning, Con and Alex packed their bags and relocated to Seattle in September 2012.
Opening Day
Fast forward several months filled with planning, logistics, and trial and error (not to mention building a yogurt factory from scratch!), but before they knew it, opening day was right around the corner. Con, Alex, Bob, and Yvonne worked through the day and night of July 4, 2013 to put finishing touches on the shop, and then opened the doors for the first time on July 5, 2013.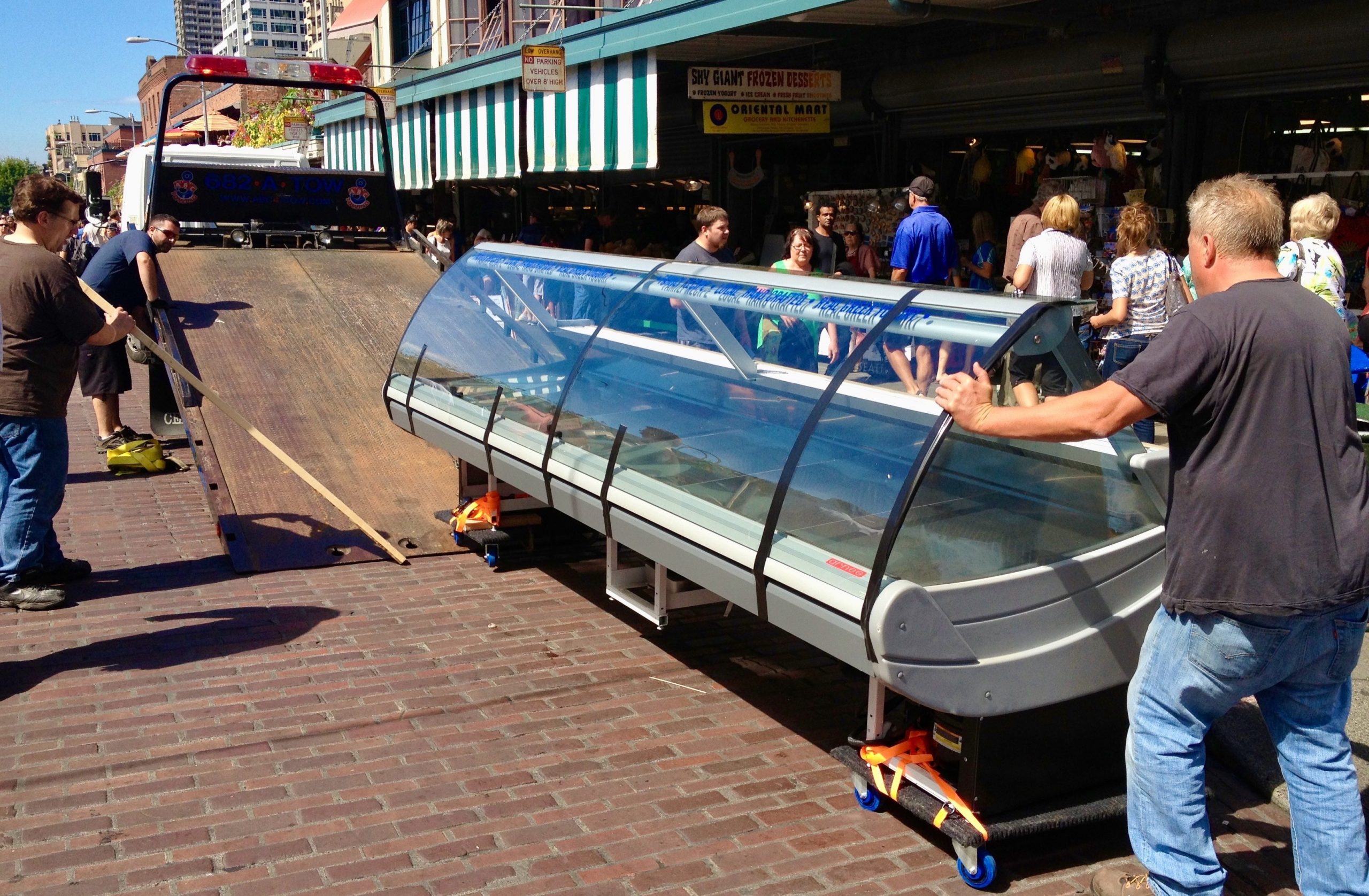 As Con tells it, "I remember standing at the front, watching all the people at Pike Place and I thought to myself: one day, just like how people come to Pike Place for the flying fish or the original Starbucks, they're going to line up to come see Ellenos."
And line up they do! Today, Ellenos serves thousands of people a year through our Pike Place Market location, and we've grown from four co-founders to over 100 employees…and we can't wait to see what's next!
You May Also Enjoy Reading: