UPDATE: As of October 2022, our Grand Central Market scoop shop is permanently closed. You can still find Ellenos at various grocery stores throughout LA, including: Vons, Whole Foods Market, Gelsons, Bristol Farms, and more! For a complete list of store locations, check out our store locator: https://ellenos.com/our-locations.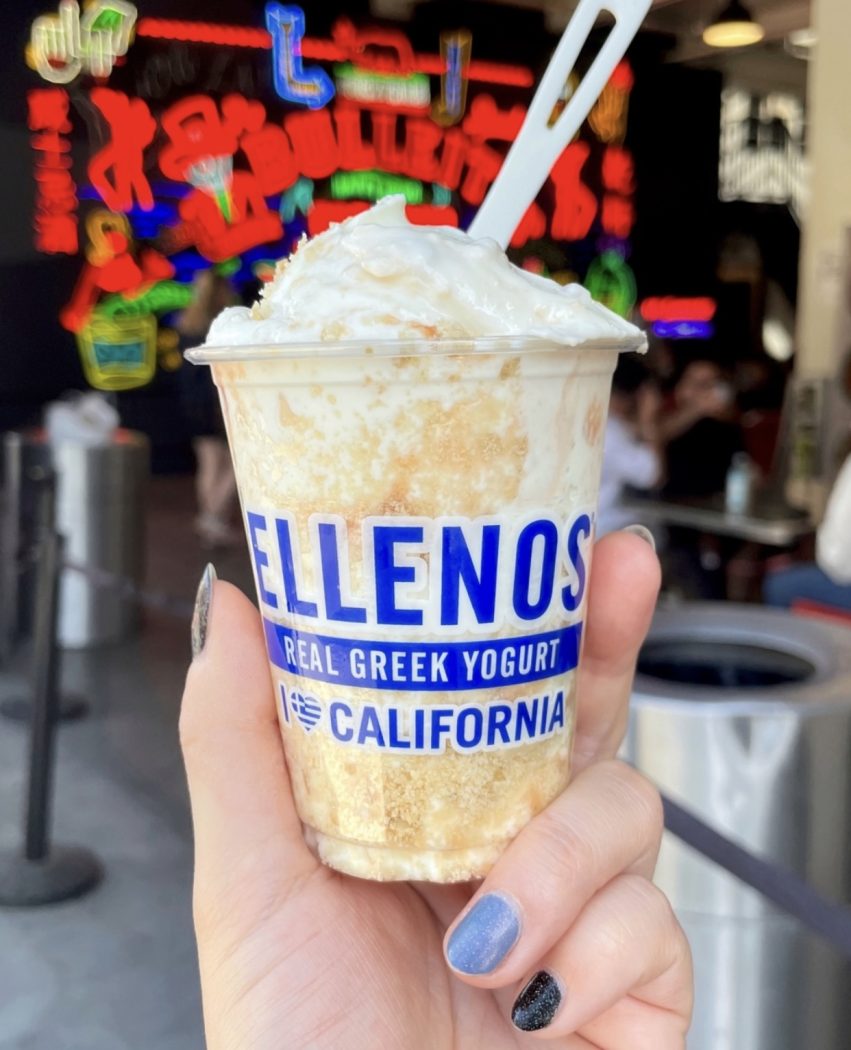 Weekend plans: Check!
Whether you're just discovering we're in LA, or you've been anxiously awaiting the transition from the pop-up to the permanent stand (thank you for your patience!), we can't wait to scoop you a cup of Ellenos at our brand new LA location! Just like we do at our Seattle shops, the Grand Central Market shop will feature a mix of fan favorites like Marionberry Pie and Passion Fruit, along with scoop shop exclusives- think seasonal fruit, local chef collaborations, and flavor combinations we just can't get enough of, made in small batches and just for our scoop shops!
Ready to go yet? To find our stall, we recommend entering Grand Central Market from the parking garage and heading to the neon wall (we're just to the right of it, also next to the Kobe mural!). 
Last but certainly not least, we can't end this little blog post without saying a massive THANK YOU to everyone who supported our LA pop-ups over the last several months. We had a pretty good idea that this was where we wanted to build our first scoop shop outside of our own backyard, but you have truly blown us away with your excitement and passion. So, whether you stumbled upon the cart and bought your first cup at a local farmers market last weekend or you piled in the car with friends and drove all the way down to LA from the Bay Area (or something in between), this new shop wouldn't have been possible without you! Hope to see you soon.
You May Also Enjoy Reading: