It's that time of year again…Pumpkin Pie season has arrived!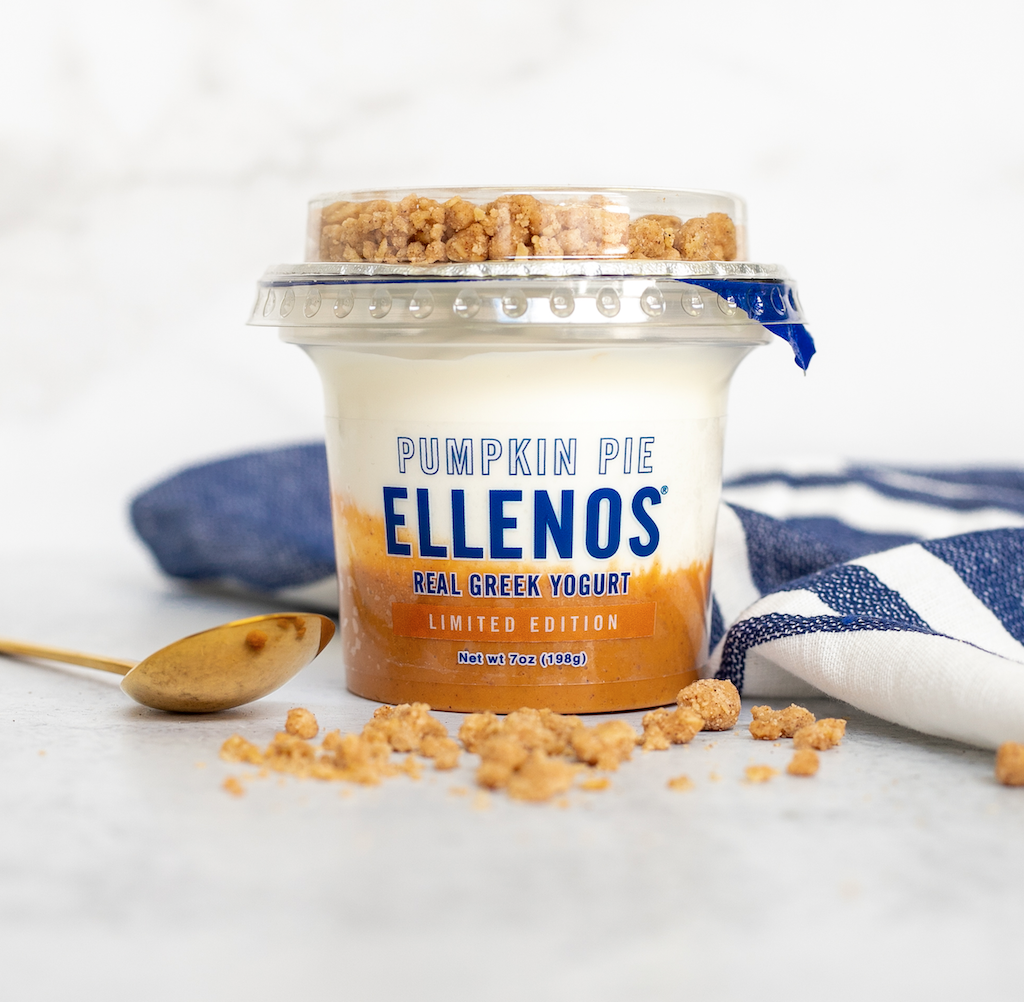 This quintessential fall flavor – the one you wait for all year, hide in the fridge, and some of you even smuggle back home on airplanes – has returned for the season! While our Pumpkin Pie flavor now seems as consistent as the Seattle drizzle in November, did you know that it almost never existed?
One of our co-founders, Alex, said it best, "Our first fall after moving to the US, we were totally caught off guard by all of the pumpkin-flavored foods. In Australia, pumpkin's a squash: we use it for savory things, but never sweets. 'Pumpkin spice' isn't really a thing."
Thankfully, after a little convincing (and a LOT of pumpkin pie tasting), Alex and his dad, Con, came up with the Pumpkin Pie recipes you now know and love. Whether you pick up the grocery store version that's made with pumpkin pie filling made from scratch and a pumpkin spiced cookie crumble topper, or the scoop bar version with chunks of real pumpkin pie on top, we hope you love every bite!
For a limited time only, you can find Ellenos Pumpkin Pie at Whole Foods stores nationwide as well as independent grocers like PCC, Met Market, New Seasons, and Central Market. Click here to find stores near you!
You May Also Enjoy Reading: