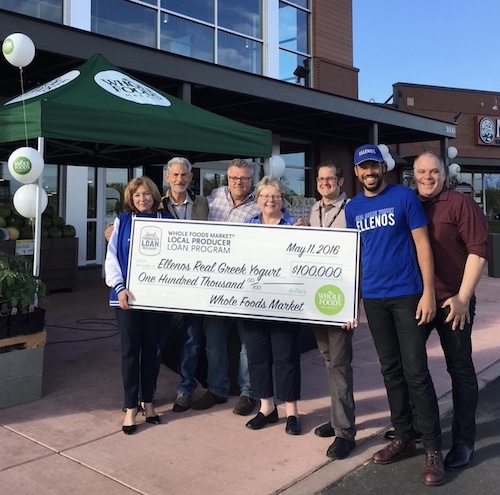 We're so excited to announce that Ellenos will now be available nationwide thanks to our partnership with Whole Foods Market (a partnership established since 2016!).
On May 11, 2022, we celebrated a very special 6-year anniversary for us and our friends at Whole Foods Market. Six years ago, we were starting to think about selling Ellenos in grocery stores, but we weren't quite sure where to start. At the time, we had been in Seattle for almost three years, and we were largely focused on our yogurt shop in Pike Place Market. While we had dreams of sharing our yogurt beyond Seattle, we weren't quite sure when (or how) that was going to happen. That was until we were given an opportunity to participate in the Whole Foods Market Local Producer Loan Program.
This program was a game changer for us and allowed us to purchase the machine that fills up our yogurt cups (yes, the cups you buy at your local grocery store!). It also opened countless doors for us that we had only dreamed of back in the early years at Pike Place Market.
Six years later, Ellenos yogurt is now available in Whole Foods Market stores across the entire country (a yogurt maker's dream come true!). In addition to cities like: Austin, Chicago, Los Angeles, and New York, you can now find Ellenos yogurt in new cities like: Atlanta, Denver, Kansas City, Memphis, Raleigh, and many more! (Click here to find stores near you!)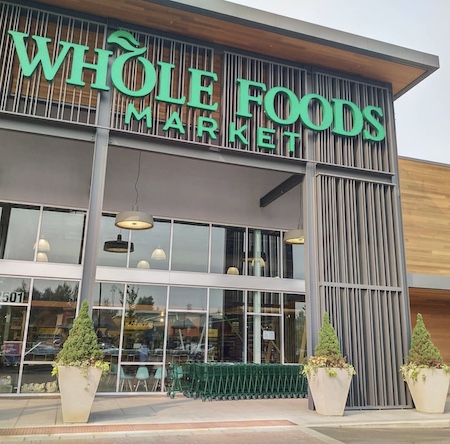 As we celebrate this exciting milestone, we wanted to take a moment to thank the Whole Foods Market Team for their incredible partnership, for being such an important part of the community, and for believing in us! Thanks to all of YOU as well, who have put that cup-filling machine to good use over the last six years! It's hard to express the magnitude of a moment like this for a little yogurt company from Seattle that started with one scoop shop in Pike Place Market, but it really is the stuff dreams are made of, and we are so incredibly grateful for your support and enthusiasm over the years. Every time you've added Ellenos to your shopping cart, stopped by a scoop shop, or convinced a friend who "doesn't even like yogurt" to try Ellenos, you've helped us get to this moment.
We'll see you in the yogurt aisle!
You May Also Enjoy Reading: