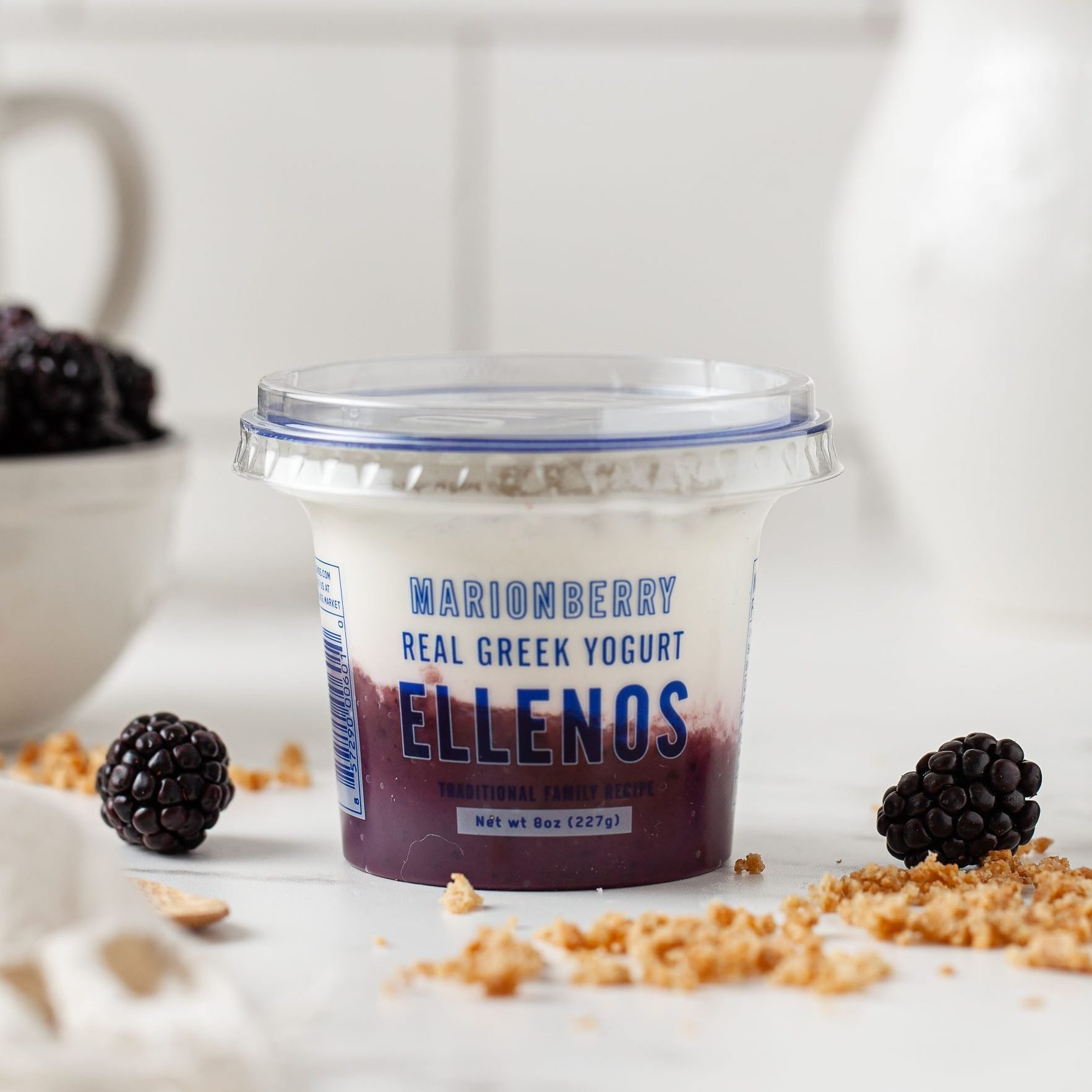 One of the most common questions we get here at Ellenos (especially as we've expanded outside of the PNW) is: What in the world is a marionberry?! And, to be honest, when Con and Alex first moved to Seattle from Australia, they had the exact same question! Fast forward a few years, and our Marionberry flavor is one of our top-selling items (not to mention Marionberry Pie at the scoop shops!), so we figured it was time to let everyone in on the secret…
Marionberries are part of the blackberry family, and they were first developed at Oregon State University. The berries were created by crossing a Chehalem blackberry with an Olallieberry blackberry, and to this day, they're grown exclusively in Oregon. Marionberries are often praised for having a bolder and more complex flavor profile than typical blackberries, and their perfect balance of sweet and tart, paired with a slightly earthy quality, is exactly what makes them a fantastic match for Ellenos.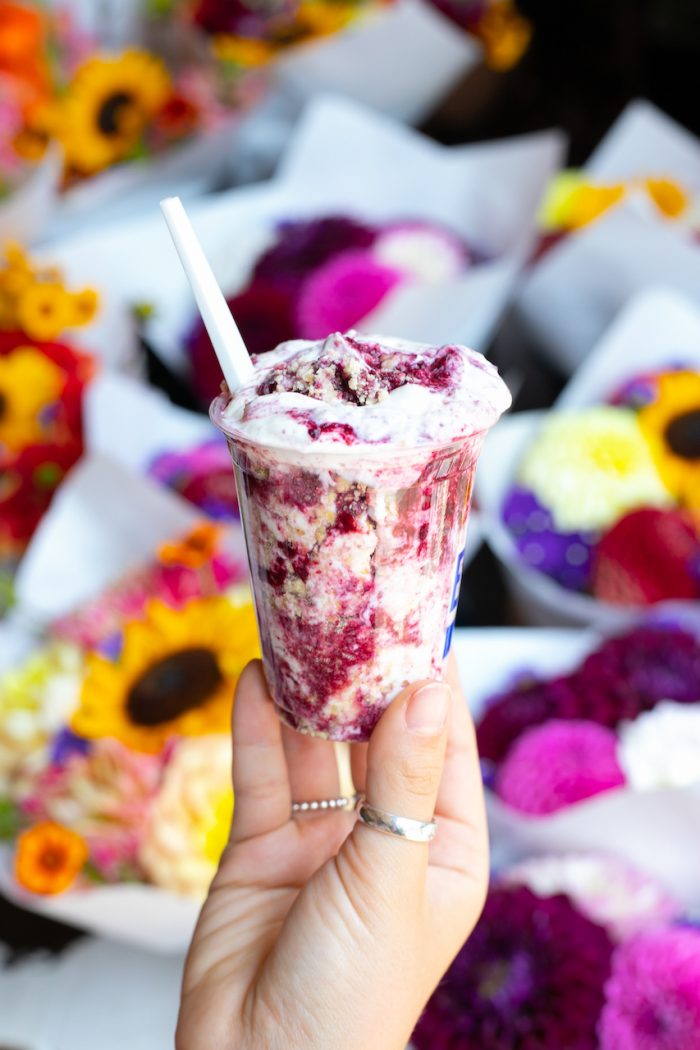 So, if you've ever enjoyed a cup of Marionberry Ellenos, you can thank Bob (our co-founder who owns the produce stand that was home to the first Ellenos location) for introducing Con and Alex to these Pacific Northwest gems in the early days of Ellenos! We love the way our Marionberry flavors represent the partnership of our PNW and Greek cultures, and now we can't imagine Ellenos without them!
You May Also Enjoy Reading: