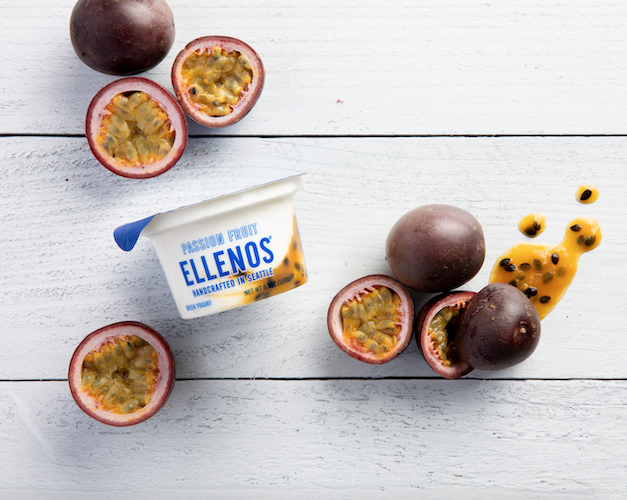 If you've ever been to one of our scoop shops, you've probably seen one of our classic Ellenos flavors – Passion Fruit. It's our co-founder Alex's favorite flavor (especially with banana slices on top), and it's one of the few flavors we've served every single day since we first introduced Seattle to our handcrafted yogurt back in 2013! The naturally sweet-but-tart flavor pairs perfectly with our fresh yogurt, and we're obsessed with the way the seeds give it some fun texture and crunch. While this flavor is now available at grocery stores across the country, what most people don't know is that getting to the version we make here in the United States was a journey all its own.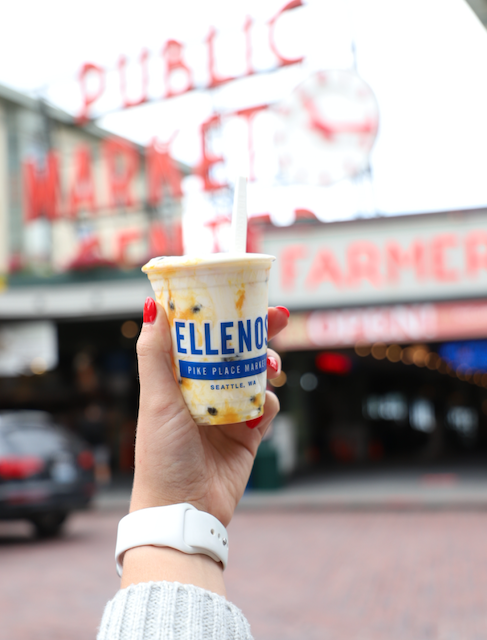 When our co-founders, Con and Alex Apostolopoulos, first arrived in Seattle, they knew Passion Fruit needed to be part of the Ellenos flavor lineup. So, they started looking for a farmer right away. They received samples from all over the United States, but all of them were missing the bold flavor of the fruit they loved so much in Australia. Nothing quite compared to the bright tartness and subtle sweetness of the passion fruits from back home, and they were shocked to learn that no one wanted to sell them passion fruit with the seeds included! In fact, almost every potential supplier they met refused to include the seeds, and several told them they were crazy to think that Americans would want a passion fruit yogurt with seeds in it. Luckily, Con and Alex have never been ones to take no for an answer, and they were determined to make their version – with the seeds – work.
Eventually, after expanding their search outside of the United States, their persistence paid off. They found a farm that was producing purple passion fruit in Ecuador, and they immediately fell in love with this variety's bold flavor and bright aroma. When the farmer agreed to leave the seeds in, they knew they had a winner! We truly believe these specific passion fruits are the perfect match for our handcrafted yogurt, and we're delighted to use Ecuadorian purple passion fruit puree in every cup of Passion Fruit Ellenos to this day. Whether you pick up the grocery store version or the scoop shop version, we hope you love every bite, too!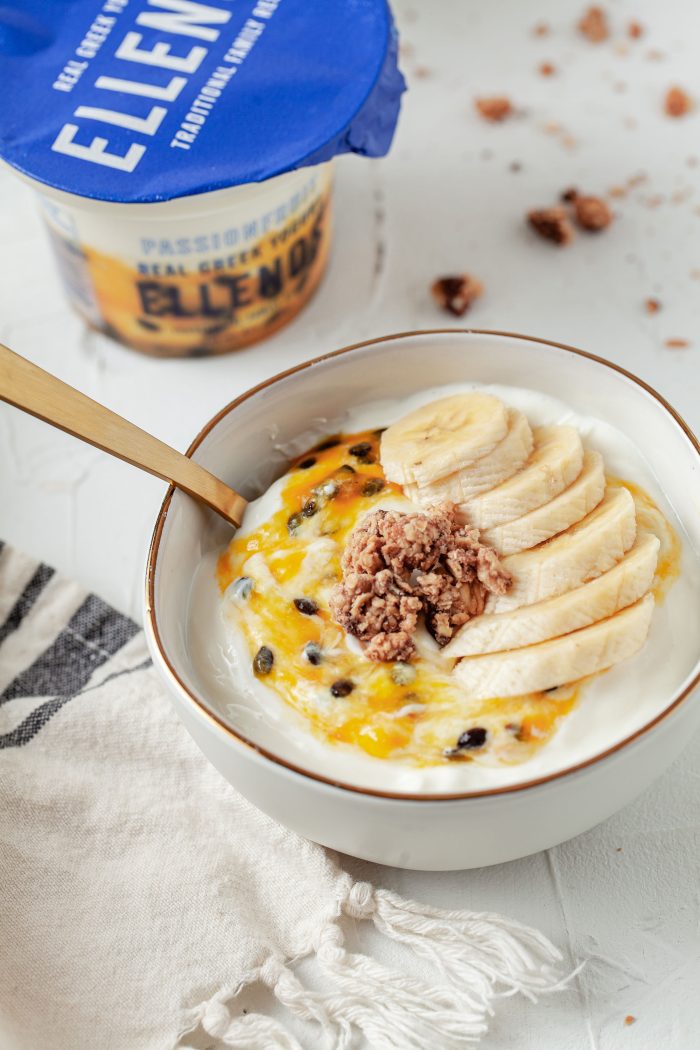 You can find Passion Fruit Ellenos at grocery stores nationwide (click here to find stores near you!), and at our scoop shops.
You May Also Enjoy Reading: